| | |
| --- | --- |
| | Cart/Indy & Formula One Cars |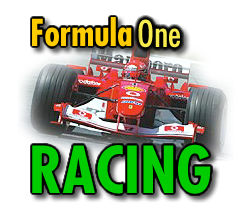 INDY car racing goes back to the earliest days of motorsports and Auto Racing Alley is proud to carry INDY diecast and INDY apparel of the top drivers. The Championship Auto Racing Teams series - otherwise known as Champ or CART Cars - is the top single-seater series in the United States, but is spreading worldwide, with races in Japan, Australia and Europe. The cars are less technically advanced and heavier than FORMULA1, but more versatile, running on high-speed ovals at speeds of up to 240 mph as well as traditional road and street courses.

Check us out often for new INDY diecast and INDY apparel. The Indy Racing League(IRL) is a rival to CART, based around the world's greatest motor race, the Indianapolis 500. Unlike CART, INDY races strictly on ovals and caters for single-seater chassis with 3.5-litre non-turbo engines, with strict measures to keep costs down. The series is focused on bringing attention to young American talent. With only a few of CART's regular top drivers hailing from North America, the IRL provides the U.S. with top single-seater drivers to focus on. Its showpiece event, the Indy 500, is now a target for CART teams and drivers, who are willing to swap disciplines for a chance at America's most prestigious race.

Auto Racing Alley carries all the top IRL drivers, featuring IRL diecast and IRL apparel. If its FORMULA1 you love, we have FORMULA1 Diecast and FORMULA1 apparel from such top drivers as Michael Schumacher, Rubens Barrichello and David Coulthard.FORMULA1 racing cars are commonly held to be the purest form of motor racing and is now the world's premier single-seater racing series, and has occupied that position since the formation of a World Championship in 1950. A dozen teams do battle with phenomenal, multi-million dollar budgets and a high degree of technical development, throughout the Grand Prix season. The World Championship is truly global, with races taking place in the United States, Malaysia, Japan and South America as well as the more traditional European races. Famous teams such as Ferrari, McLaren and Williams, as well as high-profile manufacturers like Mercedes-Benz, Renault and Honda, take part in the hotly contested championship. Auto Racing Alley is proud to carry these great drivers and team merchandise.



About Us | Contact Us | Request a Catalogue | Contest | Hot Specials | Gift Certificate
Customer Service | NASCAR | MLB | NBA | NHL | College | Indian Motorcycles | NHRA
Classic/Muscle Cars & Trucks | Cart/Indy Car/formula One
© Copyright 2003. Site designed and hosted by Mango Bay Internet
This site is optimized for Netscape 4 and Internet Explorer 5 or higher.
Please download an updated version now.